Onigiri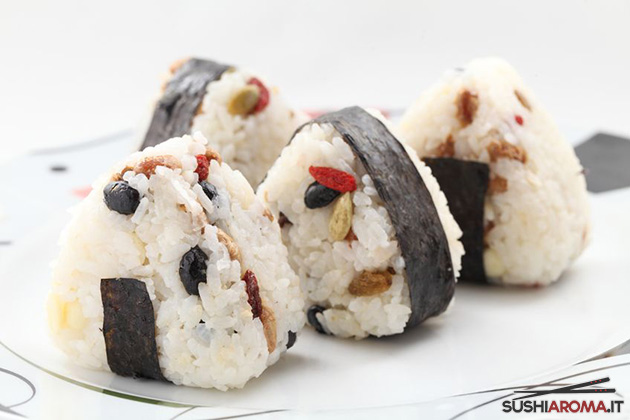 Rice modeled in a triangle-shape.
Due to its large size, it should be eaten with hands, comfortably grasping it by the nori seaweed strip set on its side.
The filling of the onigiri can be fish or umeboshi(salty plums) but it is always a salty, sour tasting filling.
In Japan it is considered an unsophisticated snack, sort of a popular sandwich.
All rights reserved © 2023