Chirashi Sushi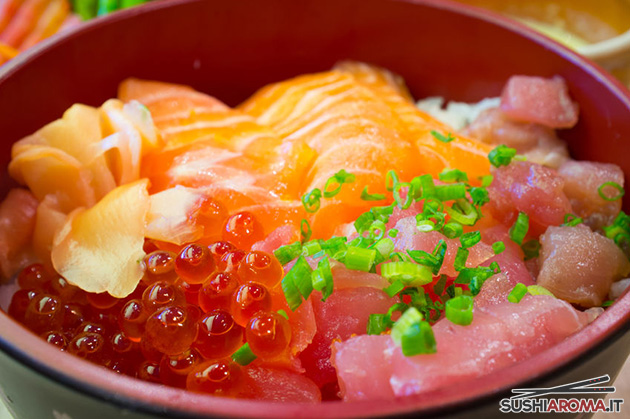 Sushi rice bowl served with a variety of raw fish and/or tofu and vegetables.
There are two versions:
– Edomae Chiarasushi (Edo's way), in which the raw ingredients are "artfully" arranged on top of the rice.
– Gomokusushi (Kansai's way), in which the raw or cooked ingredients are mixed with the rice in the bowl.
There is no set rule for the ingredients, they are chosen by the chef or requested by the client.
All rights reserved © 2023